Why your Business Needs a Chatbot
Just recently, Facebook rolls out part of its plan to merge Instagram, Whatsapp, and Messenger into a unified chat. The story broke on major news websites such as The Verge and Bloomberg.
With Chatbots, closing a potential customer becomes easier, automated, and can occur anytime, night or day 24/7. Messenger Chatbots are less prone to errors and increase engagement with customers while maximizing the use of your social profiles, driving up brand visibility and awareness. Artificial Intelligence-driven chatbots are the latest trend in customer service management. One of the leading marketing services company based in Jamaica – Dfibrand.com asserts that they are bot developers that develop bots for not just Messenger, and Websites but also Twitter. Their bots can also automate the collection of payments and have many other features that are not typical of the regular chatbots. With the advent of unified Messenger on Facebook, Instagram, and Whatsapp, ChatBot messaging will become center stage as one of the leading ways for small businesses to get clients. So what exactly, can chatbots do for your business?
1. Customer Support for Frequently Ask Questions
Most businesses have the typical issue of answering the newbie questions and dealing with the initial period of engagement with new customers. This period is usually marked by a lot of questions and a lot of similar answers. Bots can be very effective in answering these questions in a conversation like tone and manner – which works out good for business.
2. Additional Team Member to do Repetitive Tasks
A business that implements a chatbot has effectively added a robot to its team. This robot answers the phone (just kidding), it comes close though, by answering text messages on the business' behalf. What's more, it can refer the prospect to a human counterpart for scenarios it cannot handle. This extension of the workforce does not sleep.
3. Helps to Build Systems and Processes into Your Business
Every business manager knows the importance of having systems in their business. Chatbots allow for you to implement a system that is relevant to the bottom line, and efficient in carrying out sequential or logic-based processes. That is, if requirements are to be satisfied before a certain task or communication is implemented, then a bot is perfect for the job. A bot can knock off an interview and put persons on a follow-up list while the rest of the team does other things.
4. Cheaper than Hiring a New Staff Member
Bots are cheaper to develop, and cheaper to maintain in the long run than a new employee. A bot will not have a bad day, nor will it turn up late after a hangover. That's consistency in customer service and saves costs also by minimizing risk.
5. Increases Efficiency in Your Business
Bots are time-efficient, and because they are programmed; they are efficient in the choice of words, sequencing, and technology-based factors. They increase efficiency in the business by speeding up task completion, by increasing operational capacity, and limiting over the engagement of the human workforce. The human workforce can be preserved to deal with more qualitative activities, communications, and decisions.
6. Attracts New Customers
Chat Bot Messengers attract new customers because of the ease of use they provide to engage with the business. They use a reliable form of communication that at least one billion users worldwide have deemed as efficient and also trendy. If that's where customers are hanging out then business managers need to position their businesses to hang out there too. Chatbots put the business in the immediate space of a young tech-savvy generation that prefers to communicate with newer more efficient methods on any platform.
7. Sales – Tremendous Scope and ROI
Imagine having an agent who not only answers the telephone but pitched customers with your products for you? That is the power of bots! Consider that this can take place anywhere around the world on a technological platform that people are adopting at a rate of millions at a time. For one, you can recoup your investment many times over, or at least easily justify it.
8. Build a Fan Base Automatically
Running knowledge base campaigns on a messenger bot can help businesses to teach more prospects or a wider community about their products or services. In learning more about the products and services, their targets may see their or other's need for these same products and services. This forms a community of persons who can support and tell others about your products or services.
9. Accelerate your Business Growth
As described above, with an increasing audience, your opportunities to make more sales increases; especially when you account for an extra sixteen-hour shift that the bot covers when you are out of office. What is important to note, is that the bot can close the sale without delaying the process until the offices are open. This reduces the risk of losing the customer when they have decided to make a purchase.
10. Bots Have Become Mainstream
Bots, like search engines, and mobile responsive pages and apps have become mainstream. Like a website, a business is expected to have one. Not having one says a lot concerning the business and its ability to deal with customers' needs and queries in a modern efficient manner. The technology will only get better and better as the digital age progresses. Need more comprehensive information on chatbots, learn more here.
There you have it! Don't allow your business to be left behind in the migration to digital. Bots are a way of future-proofing your business and having a disaster-proof customer acquisition system. If you need a chatbot implementation or to be trained on how to use one feel free to contact us at dfibrand.com
About us and this blog
We are a digital marketing company with a focus on helping our customers achieve great results across several key areas.
Request a free quote
We offer professional SEO services that help websites increase their organic search score drastically in order to compete for the highest rankings even when it comes to highly competitive keywords.
Subscribe to our newsletter!
This form is currently undergoing maintenance. Please try again later.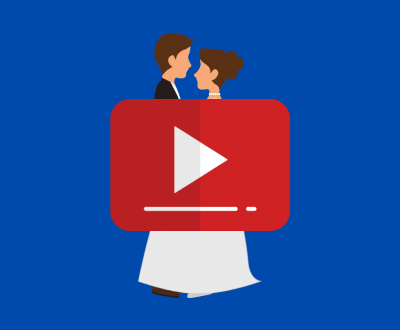 What a wonderful era that we are in. More impressive than books…
[easy-share counters=1 counter_pos="inside" native="no" hide_total="yes" fullwidth="yes" fullwidth_fix="100"]