Social Media Strategic Marketing Plan In The Cards? Our Helpful Hints Will Help!
Social Media is the simplest way for small business owners to do marketing.
Social media has developed a bad reputation for being complex. However, social media may be the simplest way for business owners to enter the market at any level. Especially in a time of worldwide crisis, whether you are in the Caribbean, United States of America, Canada, Brazil or anywhere else in the world, it is essential to know that social media will work for you.
Start with a good profile
When you start up a social media profile, let your existing customers know that you have done this. When these people join your page, their friends will be notified. This amounts to free advertising and something you should not take lightly. It also has the potential to increase conversions, since it has the same function as word-of-mouth advertising.
Monitor your competitors on social media sites. Spend a little time looking at what your top five competitors are doing out there in the social media world. Look at which social sites they are most active on, what kind of content they have published, how many fans they have, and how they promote their website and what they have to offer.
Use special offers
Provide special offers to your followers. You may grab your customers with a unique post. For instance, start a fun contest. If that idea does not appeal to you, create a special offer that is accessible only to those who follow your social media sites. This is also an excellent place for you to post important announcements.
To help you attract more visitors, you should promote your site through niche social media sites. What's great about niche social media sites is that they can send you a lot of targeted traffic. Even if the niche site is small, it can still send you quality visitors who are more likely to purchase something from your site because they already have an interest in your product.
Organize your strategy
Determine ahead of time if you really want an active, ongoing dialog with customers. A well-designed social media marketing strategy will allow your business to drive sales through its interactions with customers. If you'd like to take it a step further and mutually communicate with your potential buyers, again, a minimal approach is best. Introduce yourself with a simple hello. Then, your customers can take the lead.
Network with other content creators
Find bloggers within your niche and leave comments on their blogs. The great thing about comments is that you can usually leave a link with the comment, giving readers of that blog a way to find your site or blog. While sticking with blogs with more significant followings is more likely to generate more traffic for you, visitors from smaller blogs can add up as well.
When working with social media marketing, you should always remember that you are speaking to individual people, and not the masses. The tone of your postings should be directed towards a personal level for maximum success. It takes some practice to develop the right voice, but over time and with practice, you will be able to communicate effectively.
Engage your audience
Use the Facebook poll feature. This tool allows you to create a poll with as many different answers as you want for your friends to complete. This could be a great opportunity to get some feedback on your products and encourage your friends to interact with you and with each other.
If you are going to use a microblogging service, try getting as many followers as possible. Interacting with people and responding to comments on a microblogging service is much harder when compared to using social networking websites, mostly due to the number of updates that microblogging users get in their feeds. Post updates regularly and always look for new followers.
There are various forms of social media on the internet today. For example, there are status based sites, and there are also blog sites. Make sure that you are placing your ads on all of the high traffic sites. By doing this, you will be getting the maximum possible visual time you can, resulting in more money for your business.
Watch your competition
Keep an eye on your competitors. Follow their social media presence and analyze what they are doing. You might want to make your page similar or go a totally different route to get more of an audience.
Place deadlines on some of the contests and discounts you offer. Since people are always lured by a deal, they will have more incentive to take notice of your social media presence so that they will not lose out. It can also encourage them to send the link to their family and friends.
Respond with care to tweets that contain rude or hateful messages. Everything you tweet is a reflection of your business. It may be tempting to shoot back a sarcastic tweet but, that will harm you in the long run. Remain professional and calm when you respond. Remember, the whole world has access to what you tweet.
Make sure that you create a Facebook profile to highlight your business. Take notice when someone asks you a question about your company or posts a comment. Promptly address concerns or questions and speak with people on your page. This helps customers and friends feel that you take the extra time and care about your company.
Remain positive and consistent
Maintain a positive perspective regardless of what others post on your page when using social media marketing. Being positive is essential to making your customers feel good when they visit your page. If they feel good, they are more likely to share your page or revisit to see what deals or promotions you may have running.
Create humorous content when possible. Keep the humor appropriate, but use it when you can so that you can increase positive reader reaction. If someone finds something very amusing on Facebook, they'll be more likely to share with others. This is an easy way to gain word-of-mouth.
Being strategic with your social media efforts is essential. Instead of targeting everybody, try to target a key set of persons who match your demographic. This allows you to develop trust and building blocks for steady success and growth.
About us and this blog
We are a digital marketing company with a focus on helping our customers achieve great results across several key areas.
Request a free quote
We offer professional SEO services that help websites increase their organic search score drastically in order to compete for the highest rankings even when it comes to highly competitive keywords.
Subscribe to our newsletter!
This form is currently undergoing maintenance. Please try again later.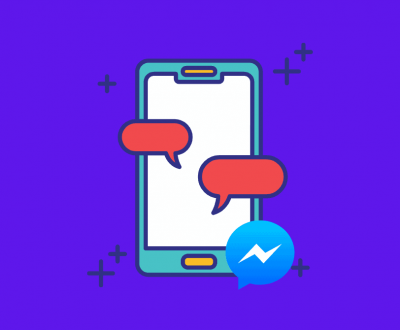 Just recently, Facebook rolls out part of its plan to merge Instagram,…
[easy-share counters=1 counter_pos="inside" native="no" hide_total="yes" fullwidth="yes" fullwidth_fix="100"]