Successful Advertising and Public Relations strategies for Jamaican Business Owners
Successful advertising and public relations strategies require careful planning and implementation. But the question is, how many business owners are in a position to implement successful advertising and public relations techniques? The answer will vary from business to business, but the bottom line is that the more efforts a company puts into the campaign, the more likely it is to produce positive results.
Advertising and public relations are not necessarily as simple as saying 'do this'. To be successful, all the marketing and public relations techniques have to be coordinated, analyzed and planned. There is no such thing as a one-size-fits-all solution to advertising and public relations. Not all advertising techniques work for all types of businesses, industries and organizations.
Effective marketing and public relations must be implemented across all aspects of the business. It must be tailored to fit the type of business that the company is, the targeted audience that the company wants to reach and the kind of advertising and public relations tools that the company needs to succeed. Too often, businesses look at one aspect of their business and develop a single advertising and public relations campaign that are poorly thought out or implemented. If they spend time on only one aspect of their business, they will fail to reach the full potential of the campaign.
The key objectives for advertising and public relations are: To increase sales, earn more customers, improve brand awareness, improve public perception, build loyalty and build brand equity. Therefore, if a business fails to achieve any of these objectives, they are not going to be successful in the long term.
From the customer's perspective, the critical goal is to know who you are selling to and what you can offer them. By using effective techniques of advertising and public relations, you will get the message across. If your customer is confused, confused customers tend to look elsewhere.
Once the message is out there, itis up to the owner or manager to make sure that the right people hear it at the right time. Whether it is done through TV commercials, print ads, radio ads, or even through social media, the key to a successful campaign is to make sure that it is heard and understood.
If the customer has not taken action yet, the focus of the advertising and public relations efforts should be on making sure that the right customers are aware of the offer or incentive. So, if you run a store that sells books, you would want to use the most effective form of advertising for your customer.
If you own a small business, advertising and public relations techniques are not a luxury but a necessity. The potential profits that advertising and public relations can bring to a small business can be a great way to help you get your foot in the door.
One of the best advertising and public relations techniques that will allow you to compete on a level playing field with more substantial companies is having a website. A website is a powerful tool that will enable you to introduce yourself and your business to the world in a short time. Many people who visit your site already have an interest in what you sell, so it makes it easier for them to purchase what you have to offer.
The same principle applies to a small business. If you take the time to introduce yourself to a visitor to your website, you will be able to convince them that you are worth buying from. Visitors are much more likely to buy from someone who has personally visited their website before.
When advertising and public relations techniques are implemented correctly, they can do more than just build goodwill. They can also allow you to generate repeat sales and earn significant profits for your business.
Advertising and public relations require the skills of several people, including you. You can achieve some of the benefits of advertising and public relations without having to pay a large advertising agency to manage it for you.
About us and this blog
We are a digital marketing company with a focus on helping our customers achieve great results across several key areas.
Request a free quote
We offer professional SEO services that help websites increase their organic search score drastically in order to compete for the highest rankings even when it comes to highly competitive keywords.
Subscribe to our newsletter!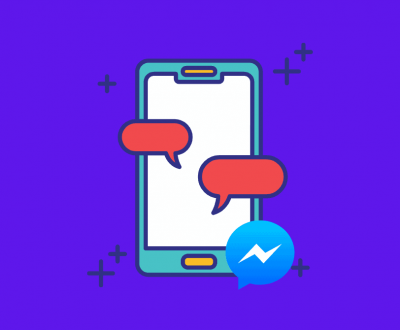 Just recently, Facebook rolls out part of its plan to merge Instagram,…
[easy-share counters=1 counter_pos="inside" native="no" hide_total="yes" fullwidth="yes" fullwidth_fix="100"]