What is digital marketing for the clueless business owner?
Digital marketing is any type of marketing that is delivered mainly on the internet, but also including mobile phones, display advertising, and any other digital medium (Wikipedia, 2019). Marketing is connecting with your audience on demand in the hope of delivering products or services. In order to market effectively, one has to go to where the people are. Digital marketing goes to where the people are: online.
Digital trends show that over 4.1 billion (Hosting Facts, 2019 users use the internet today. Despite that fact, the number of persons using the internet will continue to increase. Mobile commerce revenue in the U.S. is projected to be $693.36 billion by 2019, and approx. 75% of ecommerce sales in China are done currently via mobile devices. You should ask yourself, what are those statistics for Jamaica, or the Caribbean or wherever your business is based.
What does that mean to you? What revenue are you leaving on the table. Your #1 stop Digital Marketing Agency has come to help.
Digital marketing pretty much began with the invention of wireless technology. Wireless is an electronic signal created by electronic devices. As such, digital marketing is any form of marketing that involves electronic devices or digital technologies. Current online marketing and offline efforts may include current digital channels such as search engines, social media, web apps, websites, mobile applications, email, or any new digital channel. Elon Musk (Tech Crunch, 2019) has predicted in the past that Digital technology is going to get much bigger and more diverse, with the possibility of new digital channels. Can you imagine that your business could target end users while they are in their car based on the fact they just entered your city and owned a certain brand of car and have a certain salary! These are some of the possibilities with digital marketing technologies and we can do that for you.
What should your business know about digital marketing?
Digital marketing for business in Jamaica, the United States, Canada or any part of the world means pretty much the same thing for businesses: it is the use of multiple strategies and channels to connect and win customers. Everything that the business will do in the digital arena will contribute to their conquest on the digital battlefield to win victories of increased traffic and more client conversions, whether it is their physical (digital) branding, mobile app, direct online advertising, email automation, social media or otherwise… all of it is still called digital marketing; only it is now being used to increase profit margins for business.
Like a good chef, digital marketing involves bringing all the strategies together to meet the companies' ultimate goals.
Ok, so I understand a bit, give me an example of digital marketing?
A mobile app developer may develop an app to place the brand of your business in the palm of your would be customers. This would work well for brand visibility, upsells, and remarking. To market the app, the content marketer writes copy for a landing page, and a series of blog posts that drive traffic to your app download page where every download is tied to an instore discount which your would be customers would find very valuable. An email marketer would create email campaigns to outreach to those who have not purchase yet and to follow up to those who have purchase with additional offers; all this time the app is on the prospects handheld announcing promotions, giving value and keeping the brand top of mind.
More advanced application may involve building a website funnel that would take that prospect through your entire sales process, only digitally, streamlining a part of your operations and allowing you to scale your business by allowing more returns per individual sale. Your website funnel marketer, maybe you have physical/or digital products in store that you wish to be made available online, the ecommerce marketer is able to develop this into an ecommerce website and extend your reach and sales. These are just a few possibilities, which we offer.
In fact there are so many ways that digital marketers can help your business that it is often best to describe them according to their concentration.
So, yeah we listed them before; so here we go again
Affiliate Marketing
This is where marketers help you to promote your product by showcasing, or mentioning it on their site, or network for a commission which is usually a percentage of sale price. While channels may vary some of the more popular ones are: Websites, Instagram, Facebook and other Social media accounts.
Digital Sales Funnel Marketing
Whenever traffic that lands on any of your digital assets, Sales funnel marketing integrates tools to drive qualified traffic through a process that will convert them from a qualified lead to a recurring customer. The process is called a funnel, since once the lead gets in they usually get out after spending at various levels. Such a process can be so manipulated to increase the customer lifetime value, since once a lead enters the funnel, they pretty much become a lifetime customer. Digital sales funnel marketing can be very effective to grow and scale businesses.
Email Marketing
Sending out emails that are optimized to be opened and acted on is the specialty of some marketers and prove to be an invaluable asset to companies when seeking to follow up on visiting prospects or those who haven't purchase in a long time. Email marketing can be very effective in delivering offers that are highly specific and personal and free of the peer pressure associated with other marketing options.
Search Engine Optimization (SEO)
Search Engine Optimization is the means through which organic, free traffic is ascertained for websites especially by targeting certain high value keywords and monitoring them for growth over time on the internet using various tools and mechanisms. While this is one of the most effective means of obtaining traffic for business, it can be also very costly, but equally rewarding. In fact, it arguably is the one among digital marketing that gives the most return on investment – period. Not relegated, to just websites, SEO can also be applied to other digital assets in order to rank them in the results of those who are searching the internet to solve various problems that your business is able to solve.
There are usually two perspectives by which SEO is understood: one, where its work is organized into local SEO, organic SEO, or competitive SEO; that is local impact, national impact, and defeating the competition or the more traditional, two, on-site SEO, off-site SEO, and technical SEO which speaks to how the work is done or organized to achieve results. Either way, whichever you choose it will change the outlook of your company forever, since you keep what you pay for, and yes, you get what you pay for!
Search Engine Marketing (SEM)
Incidentally, SEO falls under Search Engine Marketing, along with SEO, there is also Pay Per Click (PPC) which is also a form of direct advertising. Search Engine Marketing defined is any campaign that is organized around the use of search engines to drive traffic to your digital assets or your business. These assets could be your Website Funnel Landing page, or your Targeted high yield offer.
Content Marketing
Content Marketing is the type of marketing that involves the creation of content for sharing online. These content may include videos, blog articles, social media posts, eBooks, webinars, educational articles, ezines, entertainment, etc. Content marketing is intended to generate interest in a businesses' products or services by educating the prospect, raising their awareness or entertaining their interest. An effective content marketer know how to cater to the content that his audience cares about, while paying no attention per se to the brand or the business.
In the long run, content marketers, build trust and loyalty to your brand or company and will eventually associate one's brand with the source through which it is delivered.
Social Media Marketing (SMM)
Social media marketing is the use of various social media brands such as Facebook, Twitter, Instagram, Pinterest or LinkedIn to bring awareness of their brand or services or drive traffic to their business. Social Media Marketing is used by businesses in a variety of ways today. Some businesses may use it to manage their reputation online (Reputation Management), by monitoring the mentions of their business online and quickly address negative comments, and harvesting good mentions to promote trust and credibility. Others may use it to extend their reach through Social Media Advertising (SMA), by targeting specific demographics at varying times, or specific times to increase sales or interest in the businesses' products. There is another aspect of Social Media Marketing is Analytics, where measurement is used to see where interest in your product is based and where there are opportunities for growth.
Pay Per Click Advertising (PPC)
Pay Per Click Advertising is a form of direct advertising online. There are many forms and various platforms but usually refers to paying a fee for every instance of a prospect clicking on your ad online. That is, you don't pay unless they click.
Other forms may involve Twitter, Instagram or Facebook advertising.
Native Advertising
This is posting paid ads alongside regular content in social media. In this way, the ads appear to be regular free content, but is placed to bring brand awareness and to generate leads.
Marketing Automation
Tools are often used to ease the process of handling routine marketing processes. Anything from handling social media responses (Chat bots), support ticketing, responding to, or sending out email automatically to even posting on social media at regular times. These are all forms of automation.
Online PR and Reputation Management
Online PR, much like traditional PR is the use of digital means to bring press to a subject matter or business. This may be done via connecting with journalists online through social media, online interviews, mentions or promotions on various sites.
Similarly, Reputation Management which has become a vital aspect of brand management is managing the reputation of a brand or business online and promoting the like, trust, know factor of the business by responding to online conversations, likes, ratings and votes. In fact, most consumers consider the rating of a branding even before considering to invest in the product.
Software Development for Marketing (incl. Website, Sales Funnel, Mobile Apps)
Anything from free online tools, to websites, to sales funnels, to mobile apps, to ecommerce applications are all cases of software engineering or development used for the purpose of marketing in a distinct sense.
Inbound Marketing
Everything done to interest, pull in, and caress potential towards a positive interest in your brand.
References: https://hostingfacts.com/internet-facts-stats/
About us and this blog
We are a digital marketing company with a focus on helping our customers achieve great results across several key areas.
Request a free quote
We offer professional SEO services that help websites increase their organic search score drastically in order to compete for the highest rankings even when it comes to highly competitive keywords.
Subscribe to our newsletter!
This form is currently undergoing maintenance. Please try again later.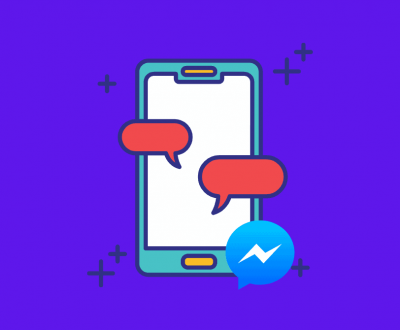 Just recently, Facebook rolls out part of its plan to merge Instagram,…
[easy-share counters=1 counter_pos="inside" native="no" hide_total="yes" fullwidth="yes" fullwidth_fix="100"]