Digital Marketing Jamaica
Today, I would like to write to a select audience: my people. Digital marketing, Jamaica is by far one of the most optimistic fields filled with possibilities for practitioners and business owners alike. Much like the industrial revolution that saw mechanization affecting how businesses were built and how communities were structured, a similar boom has taken place in the digital arena. That is, for digital marketing Jamaica.
Just recently, we read the news of travel into outer space now being commercialized, alongside, we hear of underground travel, jet packs and a lot of similar enterprises reminding us of the Jet-sons and other incredulous tv shows of yesteryears. But what does this all mean? Is this pointing to the inevitable: that much of what we do and we hold as a norm may rapidly shift to a digital ecosystem? Well, the signs are clear: Those who are not currently in that slipstream will be left behind, and fast action takers will have the lion's share of the market.
It would seem that those who are among developing countries that are forward-thinking will be able to, with the provision of the necessary infrastructure such as energy, travel, and communication will be able to have a competitive advantage among some of the more influential nations, albeit because of innovation. This possible is worth grasping for since this same innovation can be the breaking of many. To date, many sturdy corporations have gone bankrupt or either lost relevance because they ignored imminent change for too long. If history could give us any insight, it would be wise to heed the direction of the wind and allow for good sense to prevail upon our actions in structuring an economy that can give our people, Jamaica, an advantage.
Digital Marketing Kingston Jamaica
Kingston Creative has been a very wild step into the world of digital and creative expressions for Kingston, Jamaica of the West Indies. In fact, the mix of film, photography, art, and architecture is a glimpse into what production looks like from a media perspective and what possibilities there are for branding our national assets. This, of course, is only just the beginning.
Production is one of the most beneficial enterprises in any segment of history for any economy or state, and so is the means of exchange. That is, sales and marketing. The latter two, are cojoined as two parts of the same puzzle – one aiding the other. Without marketing, there can be no sales, and without sales, our marketing cannot be valid. Marketing requires means, whether it be time, money, or both. It requires tools. It requires expertise. It requires an understanding of the human psyche and how to present facts and information in a visual way that is most appealing.
In the same way, that a chef would cook an appealing meal, so too, he must ensure that desire for his lunch is also there in whom must consume it; otherwise, the meal would have been cooked in vain. Consider also, that the meal, does not have an infinite shelf life, the marketing must be swift, effective, and consistent. Today, we seek to arrest, the interests of our Caribbean people to ensure that the digital age does not pass us by, ill-prepared for the coming times. It is time to get your business online; it is time to transition into a means of communication that makes us relevant at home as well as abroad. It is time to adapt, as we have been able to in so many generations before and find a future in digital marketing, Kinston, Jamaica.
To benefit from multichannel digital marketing in Jamaica, feel free to contact us 24/7 using our contact form. We will be happy to assist with your next project.
About us and this blog
We are a digital marketing company with a focus on helping our customers achieve great results across several key areas.
Request a free quote
We offer professional SEO services that help websites increase their organic search score drastically in order to compete for the highest rankings even when it comes to highly competitive keywords.
Subscribe to our newsletter!
This form is currently undergoing maintenance. Please try again later.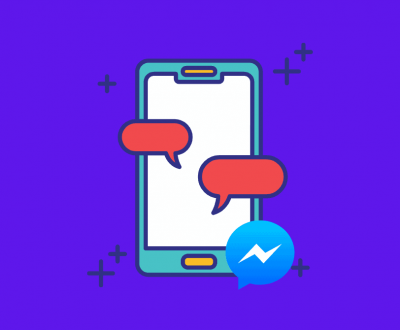 Just recently, Facebook rolls out part of its plan to merge Instagram,…
[easy-share counters=1 counter_pos="inside" native="no" hide_total="yes" fullwidth="yes" fullwidth_fix="100"]