The Usage of Payment Gateways for the 21st Century
The year 2020 started with a Bang! The advent of new technologies in inventions such as smartphones, tablets and others have seen the growth and expansion in new mediums of communication as well as modes of making payments online in a changing global community, and economy.
In fact, many business persons and individuals are now shopping and doing business online, so that with the entrance of COVID 19 the world has experienced a great need, to efficiently transact business online, quickly. It is an E-commerce community with a demand for the usage of payment gateways.
Payment gateways are useful means of allowing clients to evaluate and process their payment transactions online. An example of such are Paypal and Stripe. More and more payment gateways are being recognized as fast, easy ways of doing business, and the ideology is, that it is more convenient to have a direct form of paying out funds rather than to rely on intermediary assistance or manual processing of transactions. 
In fact, it is gradually becoming a global trend as payment gateways use online payment systems or processes which are able to provide individuals, companies and business people with secure and fast payment transactions.
Payment gateways also offer usability, efficiency, automation and transparency to its merchants.
The instruments used in providing payment gateways to customers may be specialized to meet industry and global requirements. They can also be customized for global clientele at strategic locations. 
Payment Gateways are made digitally accessible on desktops, mobiles, tablets and websites. Diverse forms of digital payment options such as national and international credit and debit cards, internet transfer and mobile payments are used to enter these payment gateways and, the business owner is able to receive a quick return on his or her investment. This means that payments are made and collected online and offline across the world, on any day and at any time.
This online and offline service is offered to merchants via these payment gateways which integrate biometric authentication unto instruments such as mobile smartphones and tablets. Near-field communication(NFC) Contactless Cards ( which functions similarly as) mobile wallets with mobile apps such as Apple play and Google Play, allows users to place their phones over a reader next to a store register and use a fingerprint ID or a passcode to transact business. QR codes attached to mobile payments and voice recognition with artificial intelligence are just some other novelties introduced in this era to facilitate successful business transactions. These payment gateways all use systems for encryption and fraud detection to secure their client's and payment processes.
Finally, another payment gateway utilized in this 21st century is the Blockchain technology. This technology makes use of the merchant's fingerprint ID and facial recognition,s allowing the client to access payment processes online without the help of intermediaries. Indeed, payment gateways have initiated payment transactions with the additional facility to provide multicurrency features and price products in the client's currency.
The world is changing; payment gateways provide all- in- one payment solutions which give daily access to international payment networks globally and without contract negotiations. It has so far, proven to be a profitable, efficient and secure wireless system for online and offline transactions. Technology is changing, dynamically with time. Nevertheless, technology has not just started; it has only just begun.
About us and this blog
We are a digital marketing company with a focus on helping our customers achieve great results across several key areas.
Request a free quote
We offer professional SEO services that help websites increase their organic search score drastically in order to compete for the highest rankings even when it comes to highly competitive keywords.
Subscribe to our newsletter!
This form is currently undergoing maintenance. Please try again later.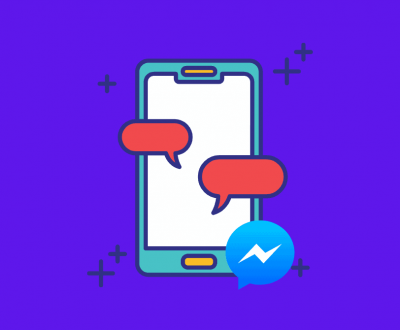 Just recently, Facebook rolls out part of its plan to merge Instagram,…
[easy-share counters=1 counter_pos="inside" native="no" hide_total="yes" fullwidth="yes" fullwidth_fix="100"]